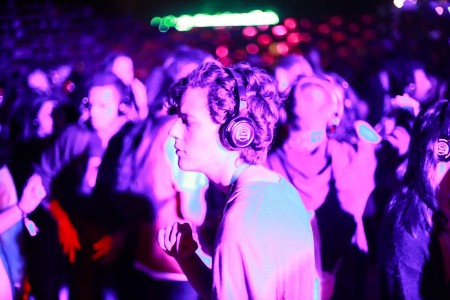 Silent disco
Who has been to the Parade might know it: party without the noise. Or: Silent Disco!
Gather your friends and come swing with us. The DJ will play all the popular songs and you can hear the music through your headphones. Our beautiful venue, the Sociëteit, has a perfect dance floor and a bar where you can order your drinks.
When is the next Silent Disco? Check the dates (in Dutch)
Tickets can only be purchased online here, be quick!
Do you want to eat in our restaurant first? Book a table in our restaurant!

Comedy Night
The stand-up comedy shows in De Machinist guarantee high-quality comedians from home and abroad every 3rd Saturday of the month. In addition to professional comedians, De Machinist also gives new talent a chance: on every Comedy Night a starting comedian - a so-called "rookie" - can gain 10 minutes of experience.
When is the next Comedy Night? Check the dates here. (in Dutch)
Reserve your spot via info@demachinist.nl or 0104775700.
Having a good meal beforehand? Reserve a table in our restaurant!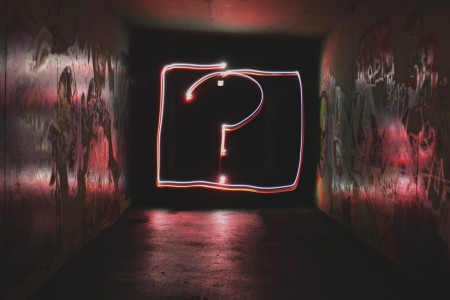 Pubquiz
Gather your friends, crack your brains and compete with other teams in the pub quiz of De Machinist.
When is the next Pubquiz? Check the dates here (in Dutch)
We ask you to book in advance: info@demachinist.nl or 0104775700, because we would like to arrange the payment in advance. Having a good meal beforehand? Reserve a table in our restaurant!
Please note that the Pubquiz Nights are in Dutch.
Dining Apart Together
Together with the day-care, De Kleine Machinist, every first Saturday of the month, we organize a Dining Apart Together (D.A.T.) From 5 p.m. to 8 p.m. your children will be taken care of at De Kleine Machinist where they will play and dine with other children under the supervision of trained staff members. In the meantime you can enjoy an aperitif at the bar and / or dine in our restaurant with friends.
Price € 12.50 per child, maximum age is 5 years.
Please make a reservation in advance via info@demachinist.nl
Jazz on Sunday
Enjoy listening to the best jazz musicians on your free Sunday afternoon, with friends, some snacks and drinks... The ultimate Sunday feeling!
Check the dates of Jazz on Sunday! (in Dutch)
Having a lunch beforehand or a dinner after? Reserve a table in our restaurant!
The music activities of the 'Machinist Live' foundation are partly the result of contributions from the Art and Culture Department of the municipality of Rotterdam, the 'Friends of De Machinist' donation fund and cafe-restaurant De Machinist.
Zangles Rotterdam
'Zangles Rotterdam' is a singing school, specialized in private singing lessons and personal coaching, with 10 locations spread throughout the city. The enthusiastic team consists of qualified and experienced vocal coaches who themselves are firmly grounded in the Dutch and international music industry. That way they can teach you everything in the singing business. They all have their own specialty and knowledge, so you can choose a personal singing coach that suits you completely. Come and meet ZanglesRotterdam during 'On Stage' in our venue Europoort, where students practice singing on a stage! Be surprised by nice acoustic performances by upcoming Rotterdam talent and for instance singer-songwriters. It will be a blast!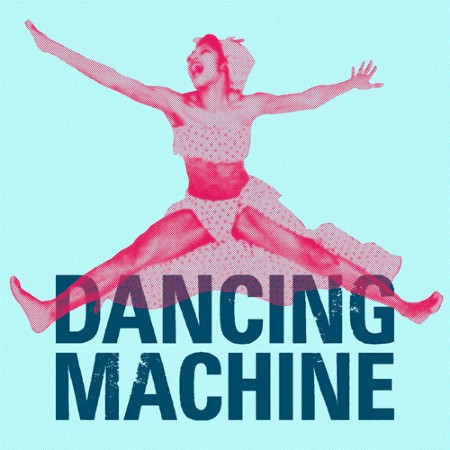 Dancing Machine
Like to swing the night away? At DANCING MACHINE, Dj Onno Paloma plays his incredible funky music: the most groovy and hot sounds like funk, jazz, soul, disco, afro and Latin, from vinyl and CD, both vintage and new.
So all dancing kings and queens: come and enjoy yourself and bring your most swinging friends! When is the next Dancing Machine? Check out the dates (in Dutch)

Reservations are possible: info@demachinist.nl or 010-4775700
Having a nice dinner before the party? Reserve a table in our restaurant!